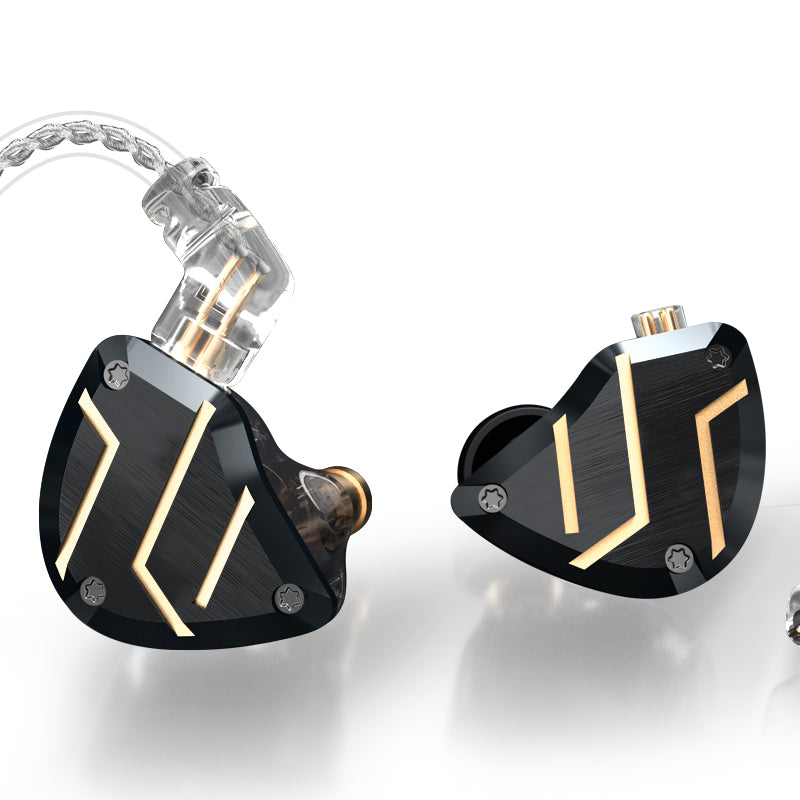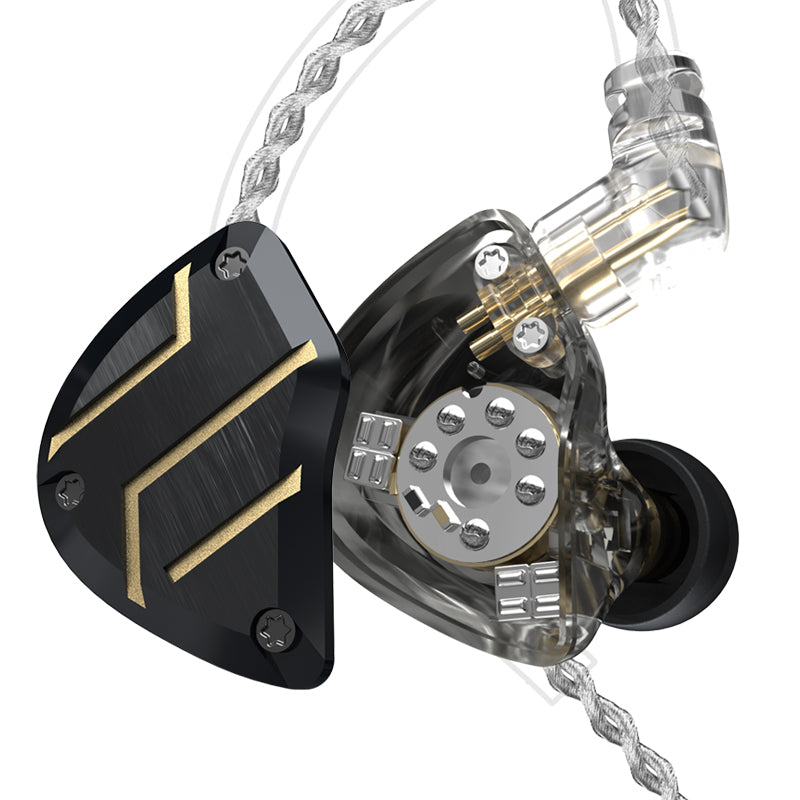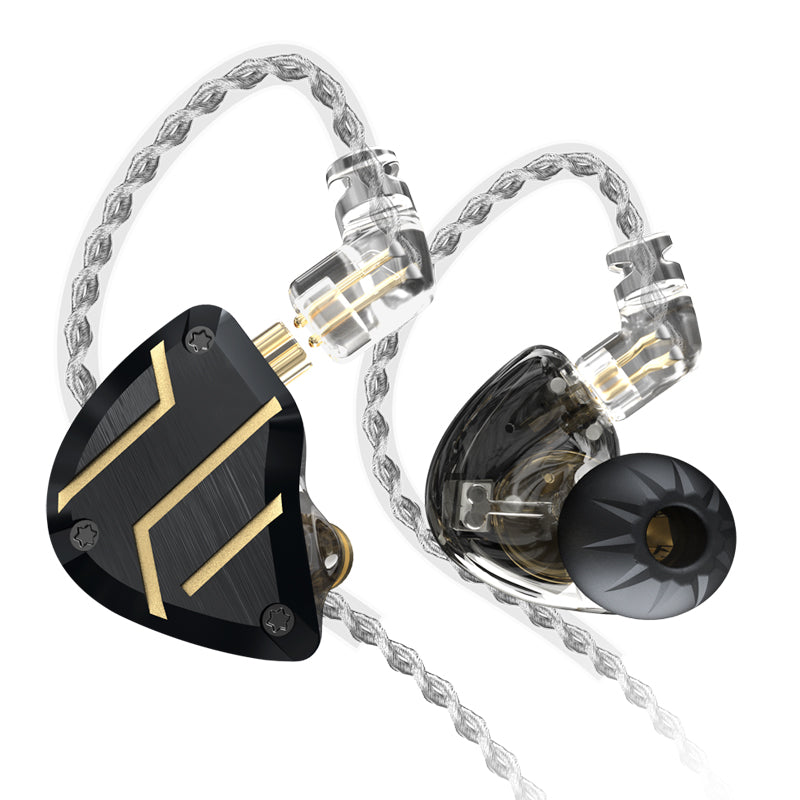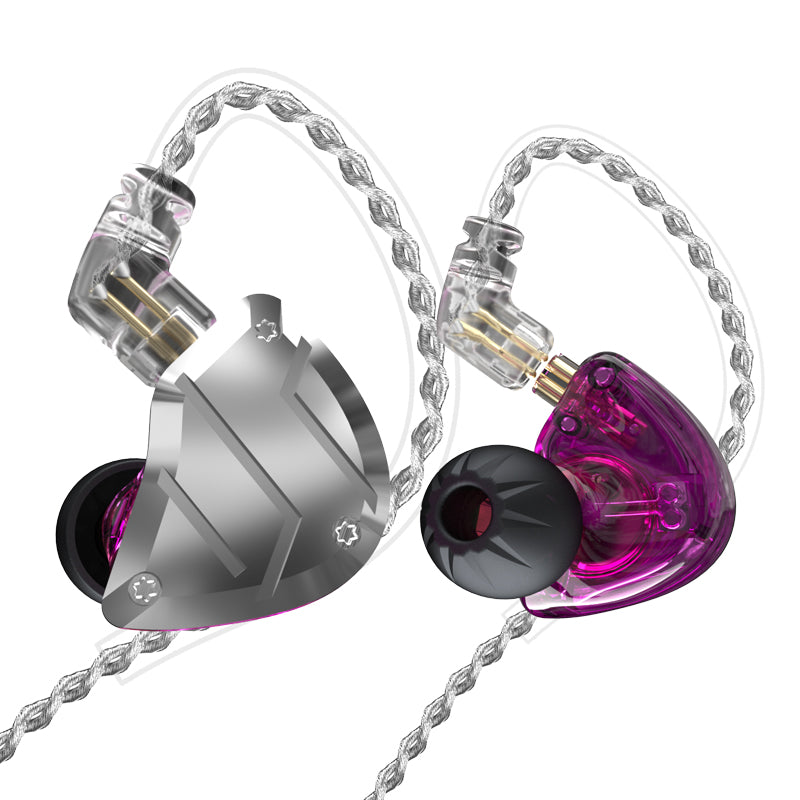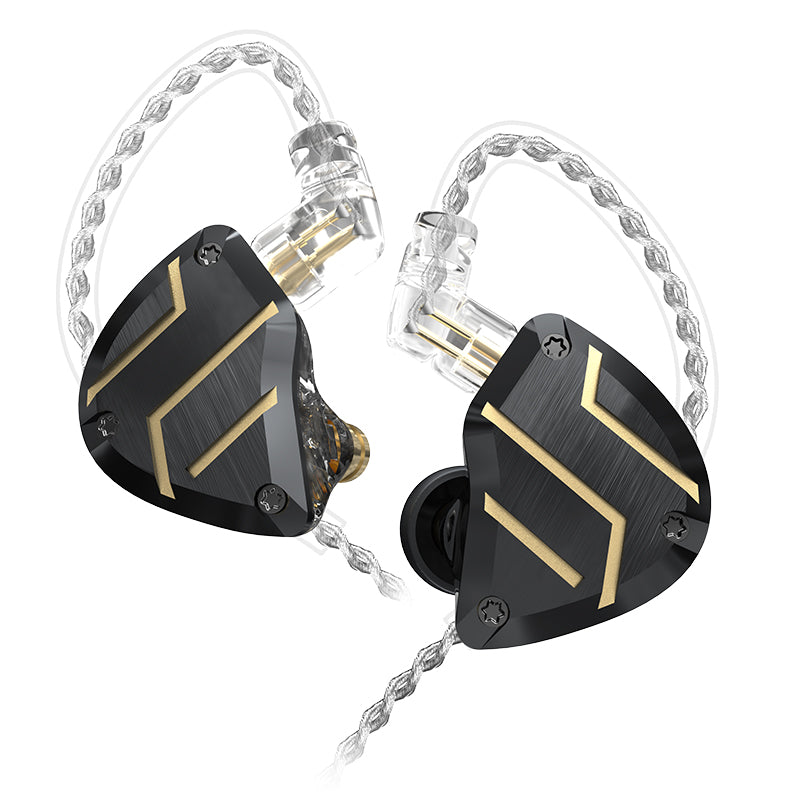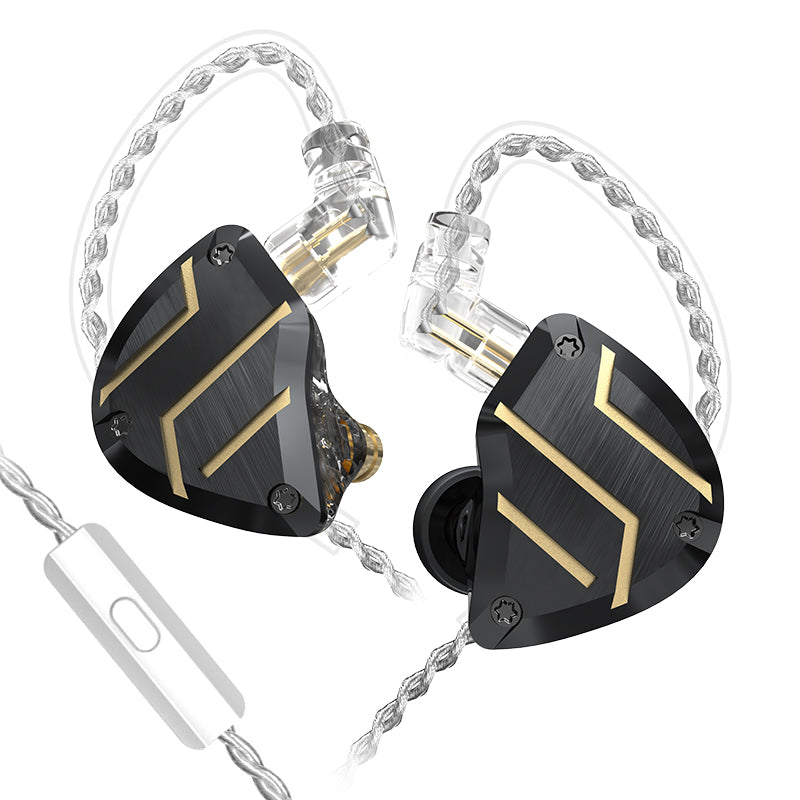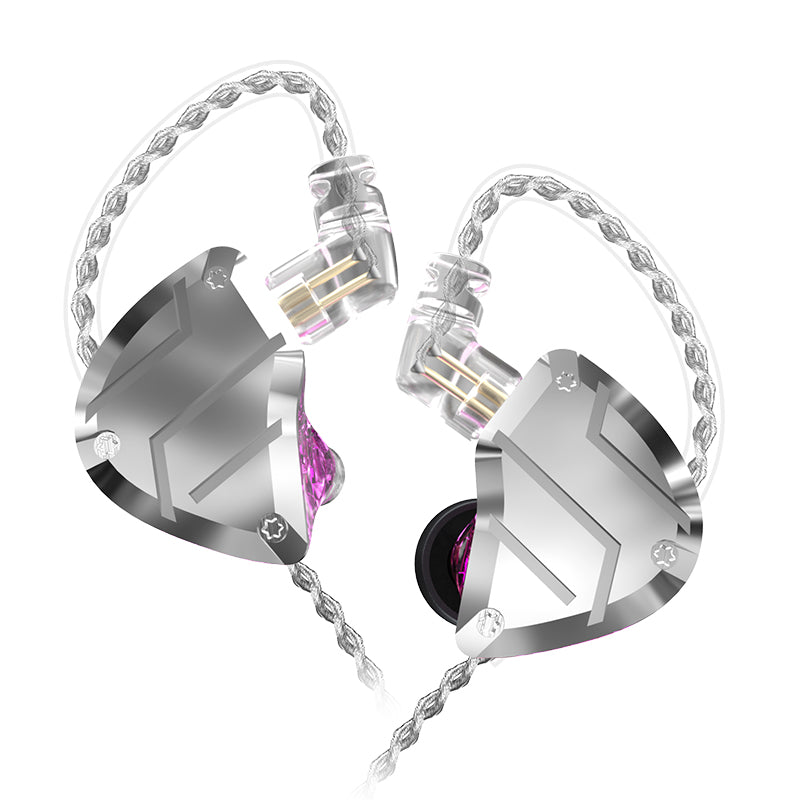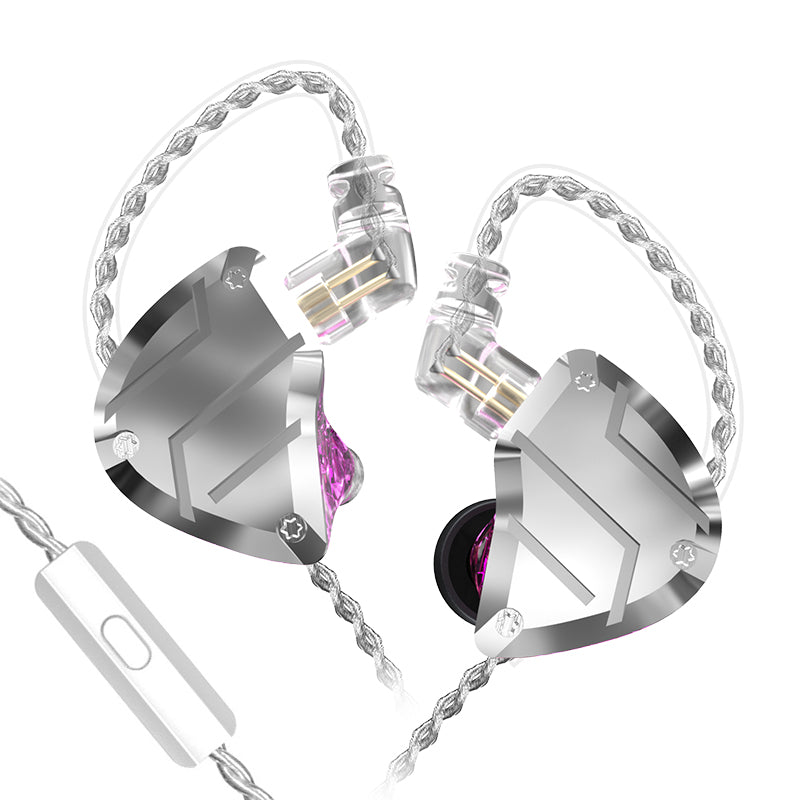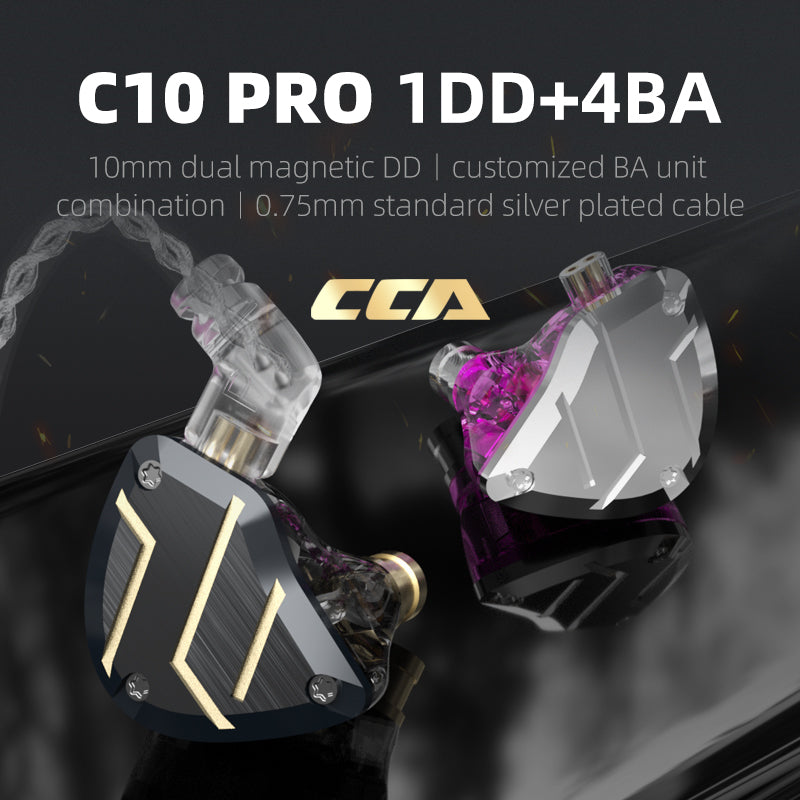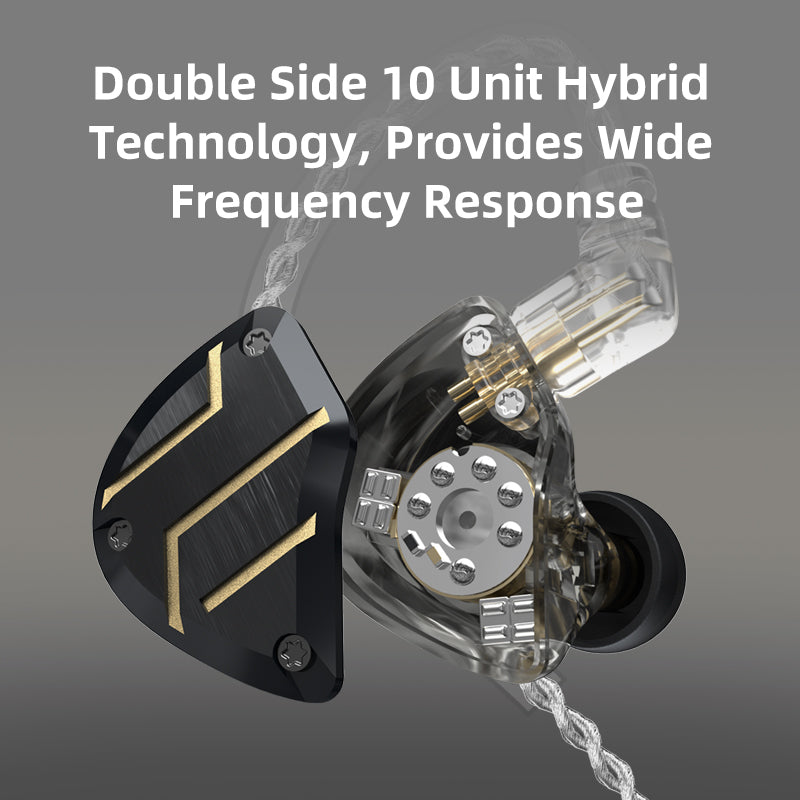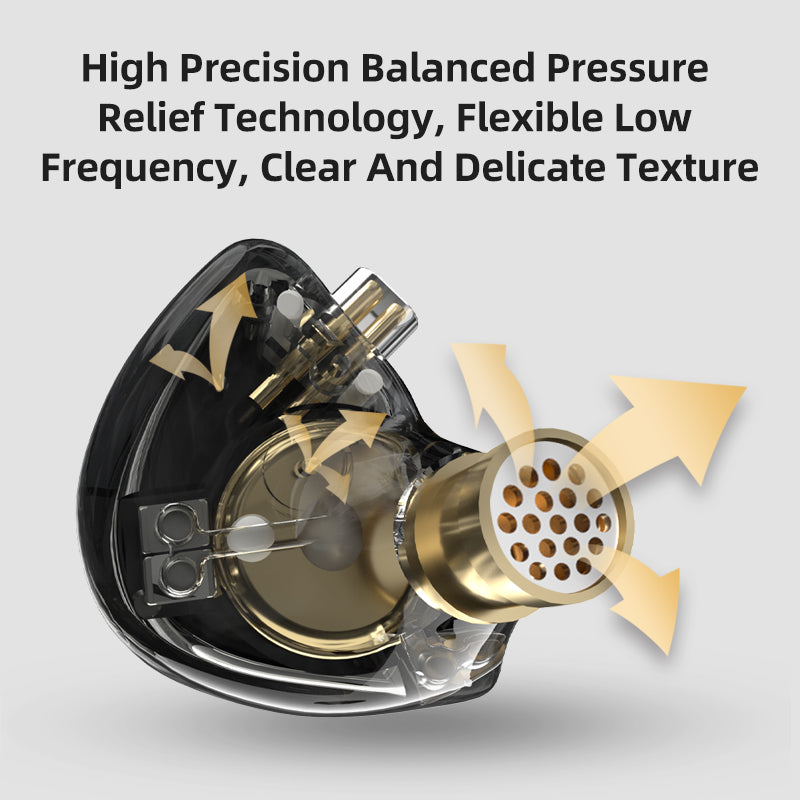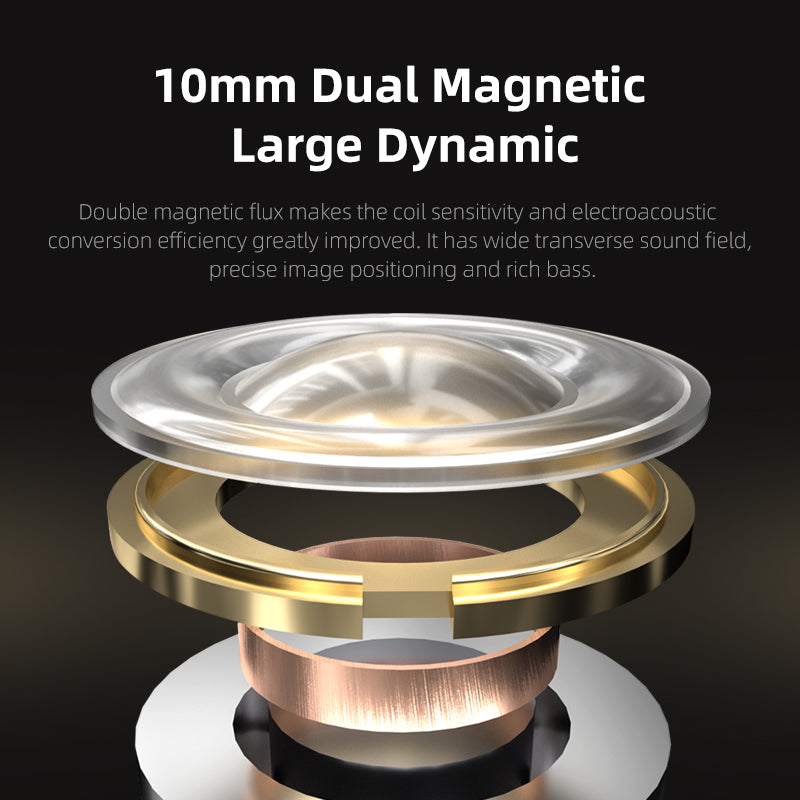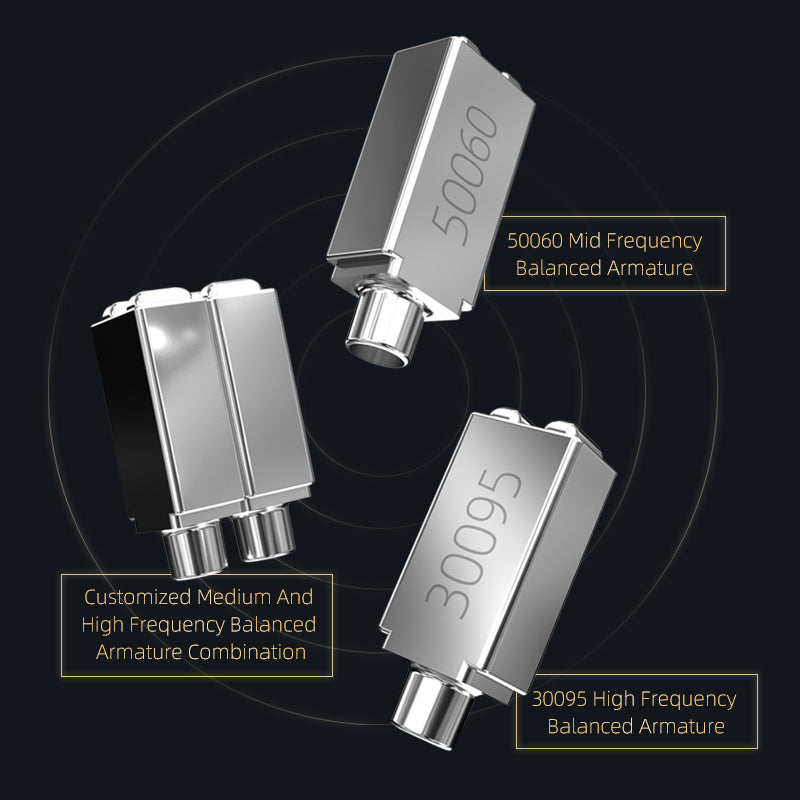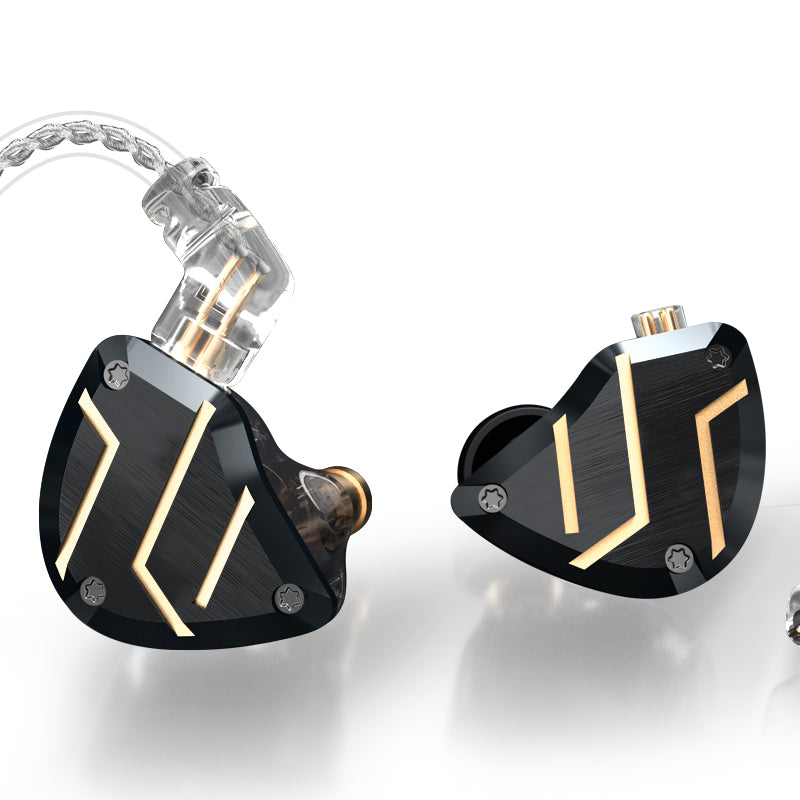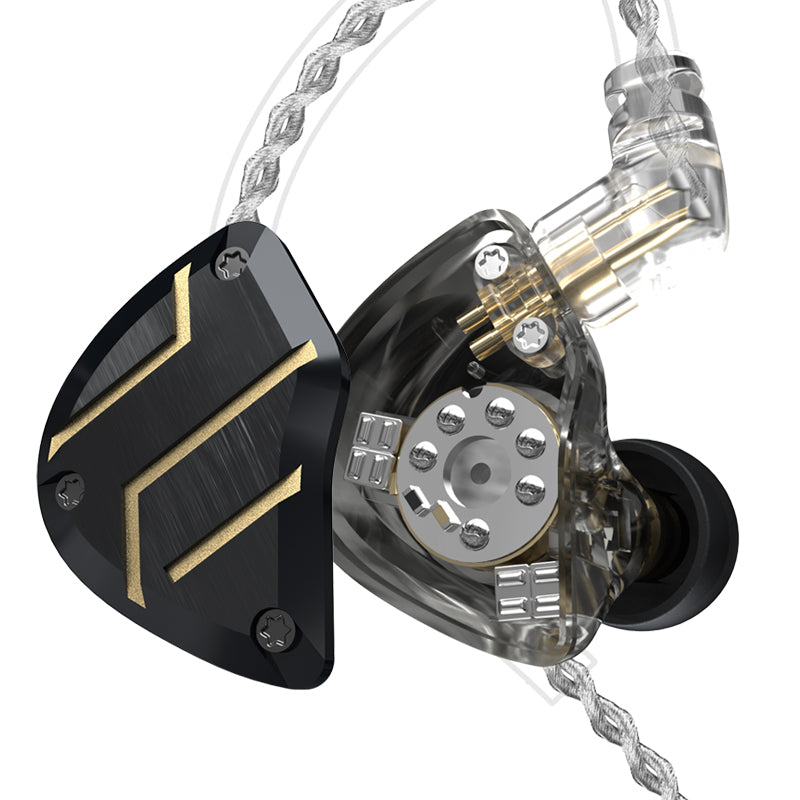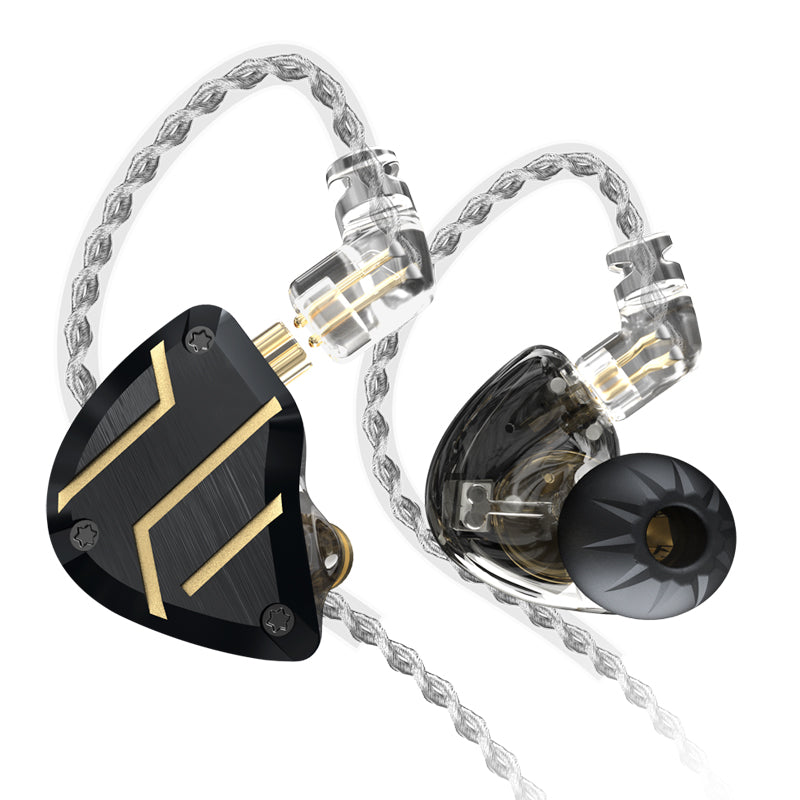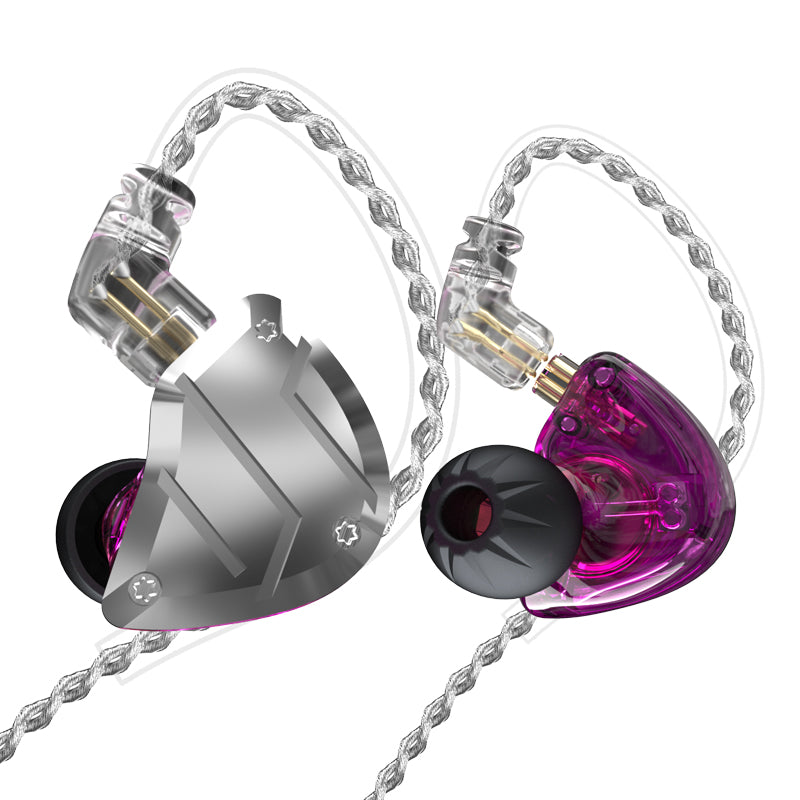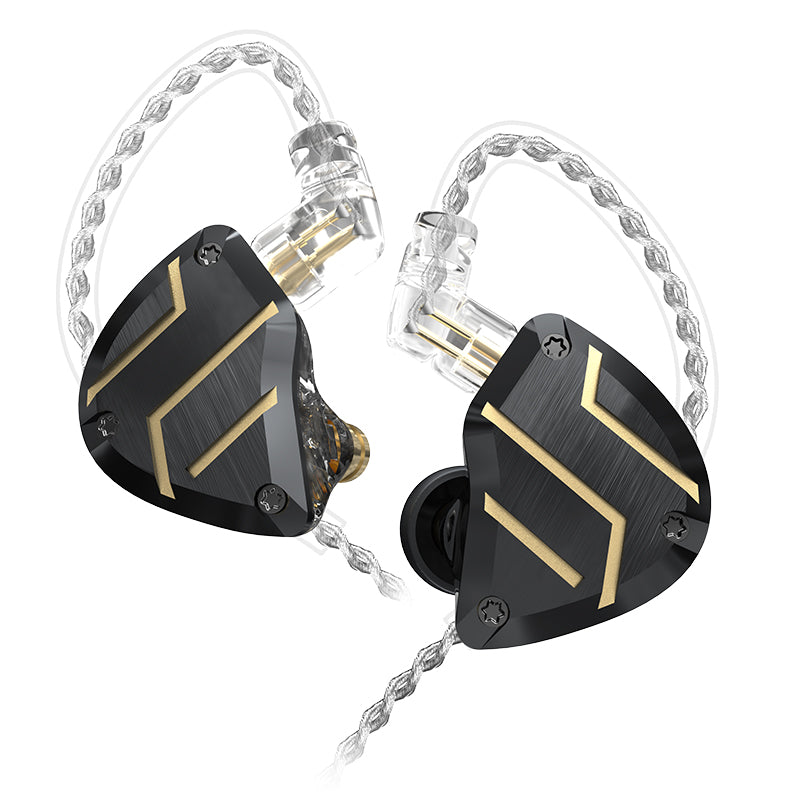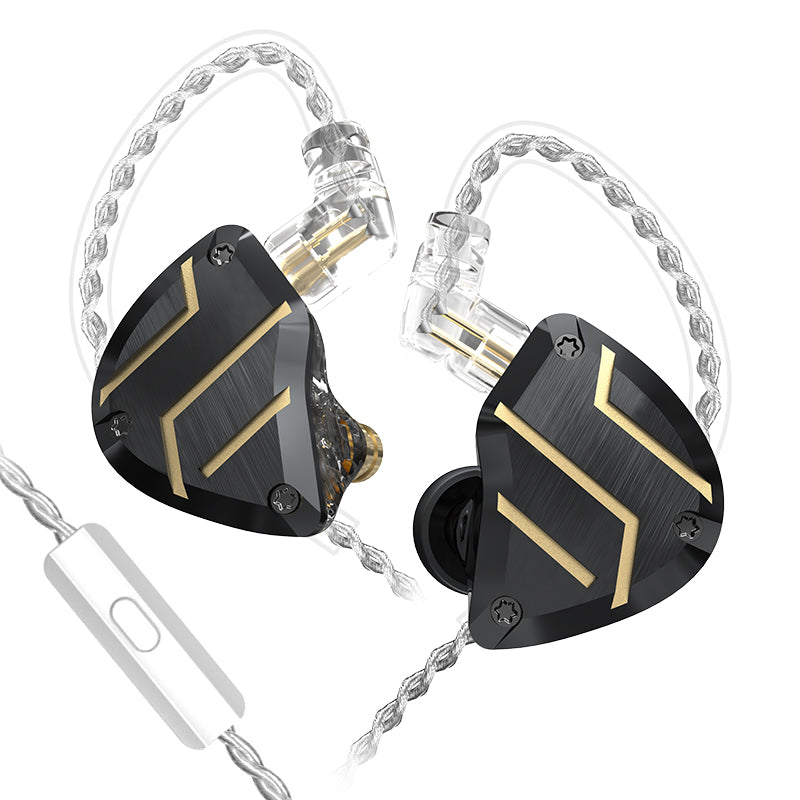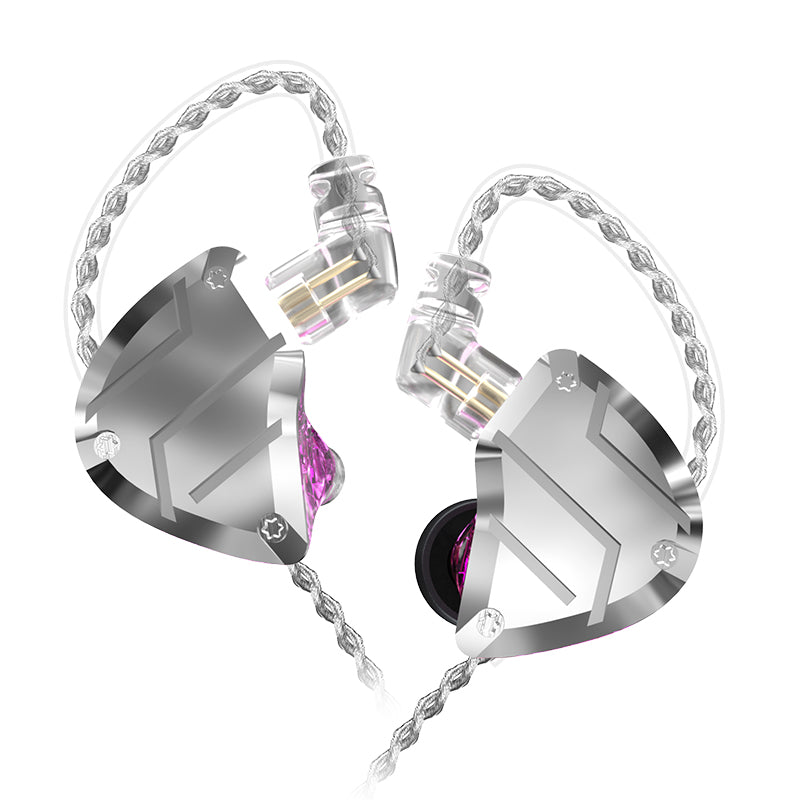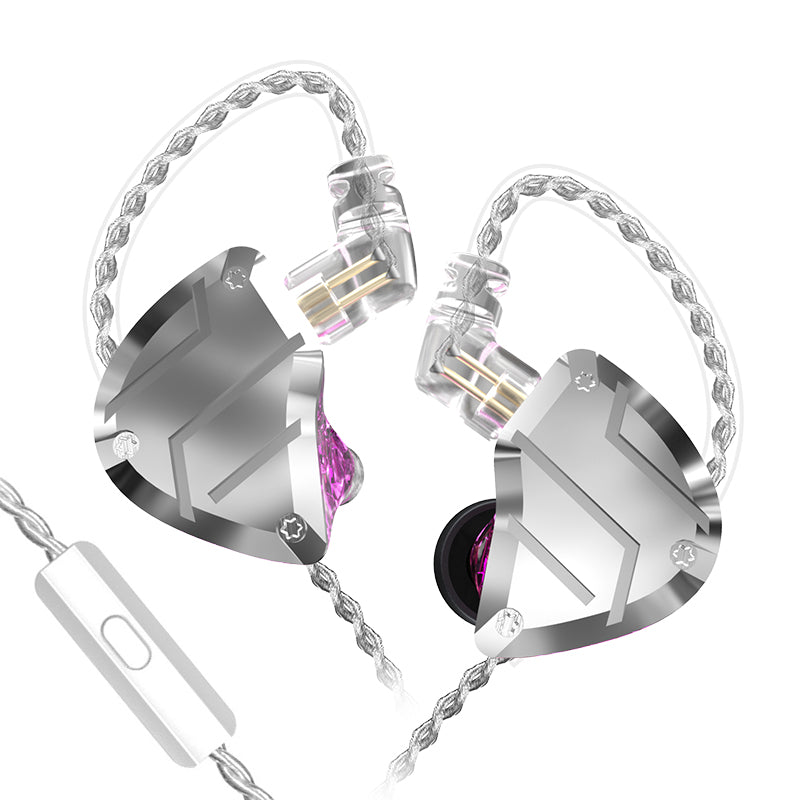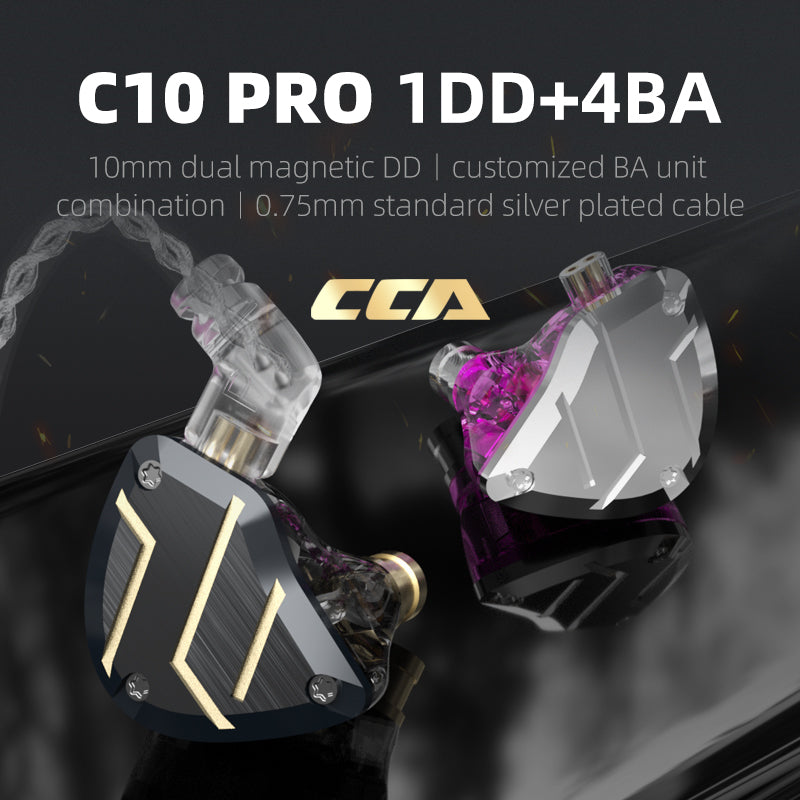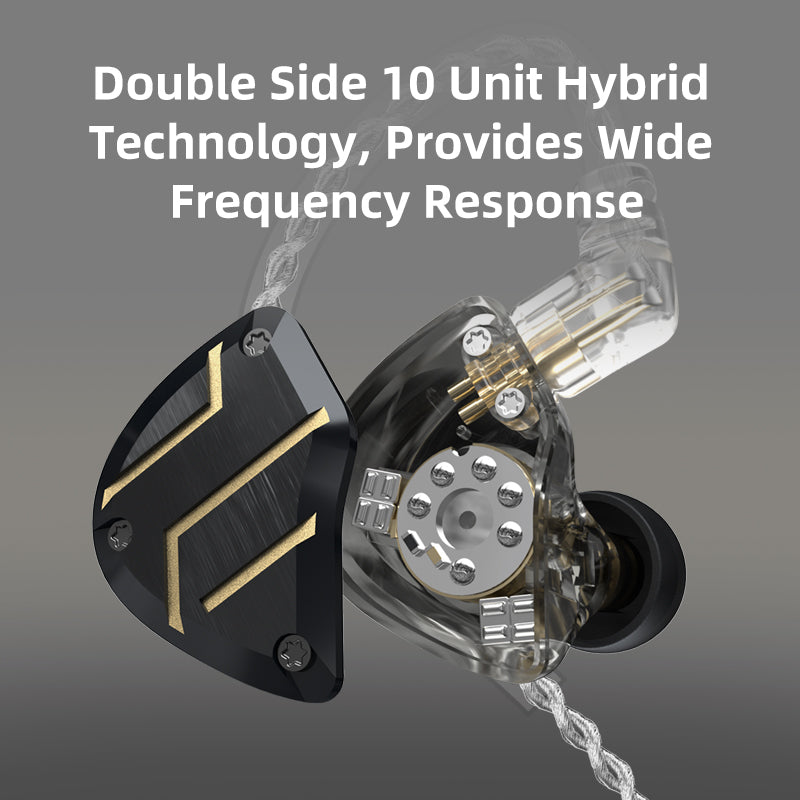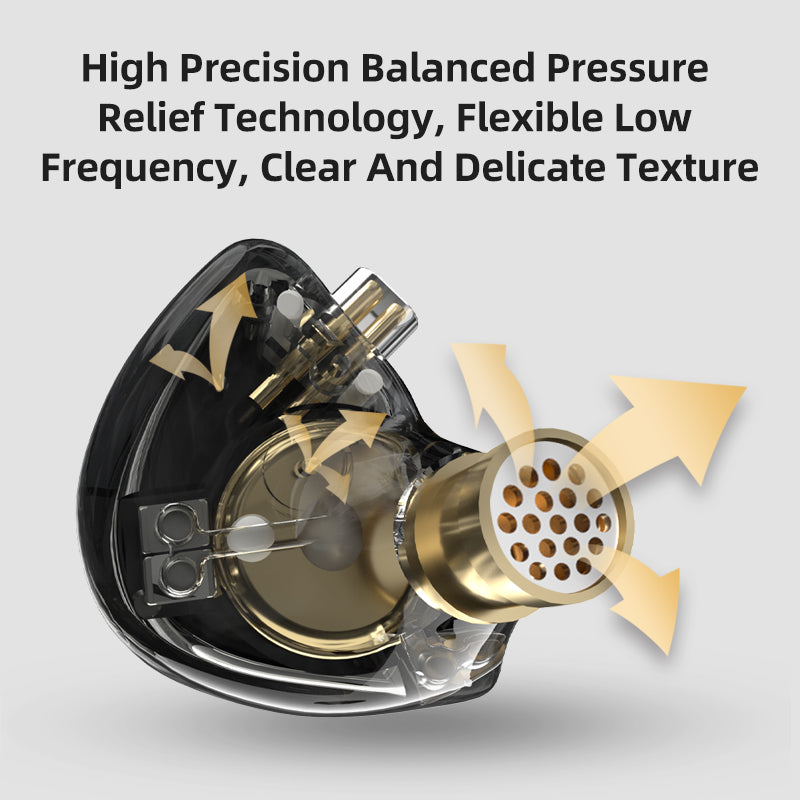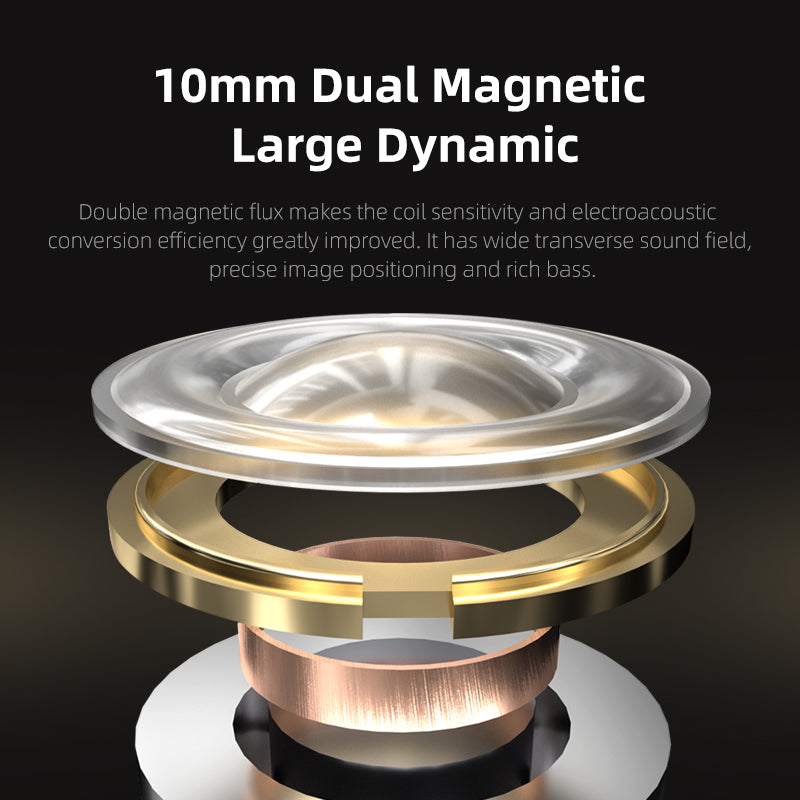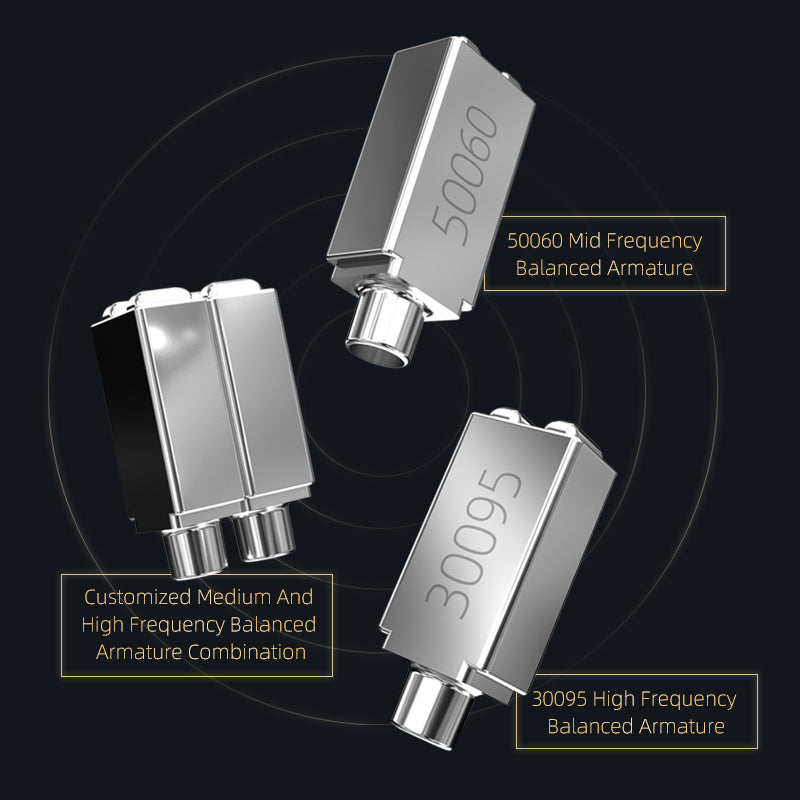 CCA C10 Pro in-Ear Monitor,HiFi 1DD 4BA Hybrid Five Drivers in-Ear Earphone,Aluminum Alloy Shell+Resin Cavity Wired Earbuds with 0.75mm CPin Gold Plated Detachable Cable
10 Driver Hybrid EARBUDS :Upgraded 4BA+1DD Hybrid Earphones&Magnetic Dynamic Unit.CCA C10 pro earphone has 10 drivers hybrid technology. C10 PRO 1 Dynamic 4 Balanced Armature Drive Headset.10mm dual magnetic large dynamic unit I customized mid high frequency balanced armature unit combination.High-intensity resolution, rich sense of quality, full of vocals. True pure listening experience for you. Every nuance comes alive like hearing your favorite music for the first time.
Aluminum Alloy Dioxygen Luxury Process+Resin. Aluminum Alloy Dioxygen Luxury Process , Low Key But Shining. Through casting , CNC processing , grinding , secondary oxidation , surface drawing and other multiple processes , the strong texture of metal and the crystal luster of resin cavity interact each other , achieving the outstanding appearance of C10 pro. Great for running, jogging, hiking, biking, gym etc.
NOISE CANCELLING AND HIGH SOUND QUALITY:Built-In MEMS Noise Cancelling,Reduces environmental noise and distractions by up for an immersive auditory experience .The sound is pure. It has a good balance of high ,midsand low frequency. The tone won't been too bright or too dark. High frequency extension is good, delicate and supple. Low dive deep, full of elasticity and intensity .The sound stage has a natural expansion and the width magnitude is able to give a spacious feeling.
DETACHABLE CABLES DESIGN . Earphone adopts detachable design. The detachable gold-plated 2 pin cable offers fully upgradability and the limit slot protection design greatly avoids the pin from breaking and prolongs the service life of the interface .The main body comes with 5N 4-core silver plated wire, because the soft and supple material is used, the handling is good, there is no worry that the cable will be curled afterwards. Removable and replaceable with other bluetooth cable.